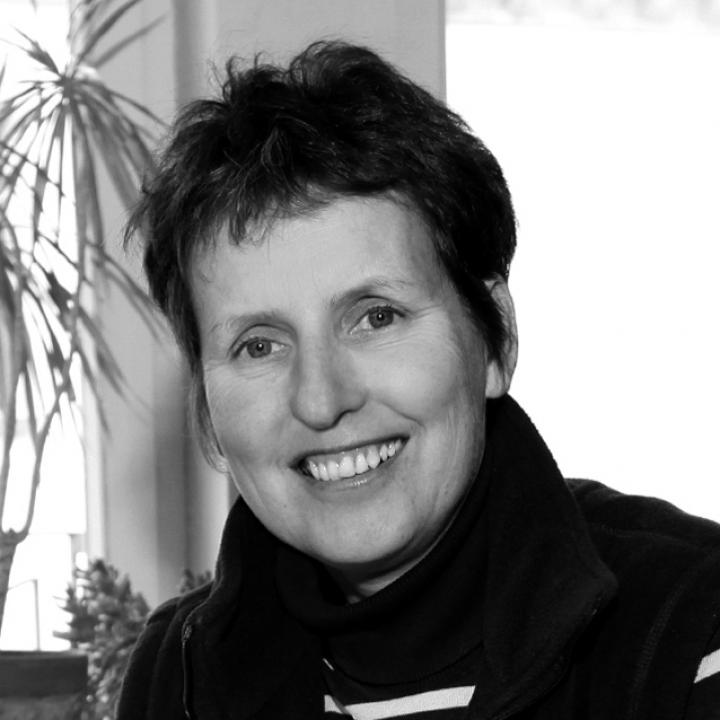 Jana Horvat, PhD
Principal Research Associate, Assoc. prof.
+386 1 47 06 386
jana.horvat@zrc-sazu.si
Education and Qualifications
B. Sc. in archaeology 1984, Faculty of Arts, University of Ljubljana
M. Sc. in archaeology 1989, Faculty of Arts, University of Ljubljana
Ph. D. in archaeology 1994, Faculty of Arts, University of Ljubljana
Education abroad
1989/1990 study at the (Institut für Vor- und Frühgeschichte und Provinzialrömische Archäologie in Munich (prof. Günter Ulbert).
Research interests
Roman archaeology, romanisation, army, settlement, towns, small settlements, countryside, high altitude sites, small finds
Research programme
The Romanisation processes, settlement, Poetovio, Nauportus, Roman countryside, archaeological research of the high mountains area, ceramics
Organization of conferences
Teaching
Editorial board
Monographs
Articles
2022
GRAHEK, Lucija, HORVAT, Jana 2022, Rimsko grobišče Marof na Igu / The Roman cemetery in Marof at Ig (Slovenia). − Arheološki vestnik 73, 199−280; https://doi.org/10.3986/AV.73.07.
2021
BERNARDINI, F., LENAZ D., HORVAT, J., BAVDEK, A., VENTURA, P., De MIN, A., Provenance of late Republican Roman pottery from Caput Adriae revealed by non-invasive mineral chemistry of melanitic garnets and other igneous minerals, Periodico di Mineralogia 90, 2021, 29-43.
ŽERJAL Tina, HORVAT Jana, JANEŽIČ Maja. Ceramic contexts from the territory of present-day Slovenia. – In: P. Visentini, T. Cividini, E. Schindler-Kaudelka, P. Ventura, L'archeologia di un territorio attraverso la ceramica: abitati, produzioni, scambi e commerci nel Friuli romano (Giornata di studio, Udine 22 ottobre 2020), 123–145, Udine 2021. [COBISS.SI-ID 105778435]ški vestnik 73, 2022, 397–469. DOI: 10.3986/AV.73.11 [COBISS.SI-ID 112934915]
ŽERJAL, Tina, HORVAT, Jana, ISTENIČ, Janka. Pottery and other productions in the eastern hinterland of Caput Adriae. V: RIGATO, Daniela (ur.), MONGARDI, Manuela (ur.), VITELLI CASELLA, Mattia (ur.). AdriAtlas 4 : produzioni artiganali in area adriatica : manufatti, ateliers e attori (III sec. a.C. - V sec. d.C.) : atti della Tavola Rotonda di Bologna (23-25 maggio 2019). Bordeaux; Pessac: Ausonius, 2021. Str. 94-109. ISBN 978-2-35613-407-3, ISBN 978-2-35613-408-0. ISSN 2741-1818. [COBISS.SI-ID 72511491]
2019−2020
2016−2018
2013−2015
2010−2012
2006−2009
2002−2005
Before 2000
***