There are currently no new events.
21. 9. 2016 – Institute of Archaeology
The library of the Institute of Archeology is CLOSED untill further notice.
***
We've moved to Novi trg 5.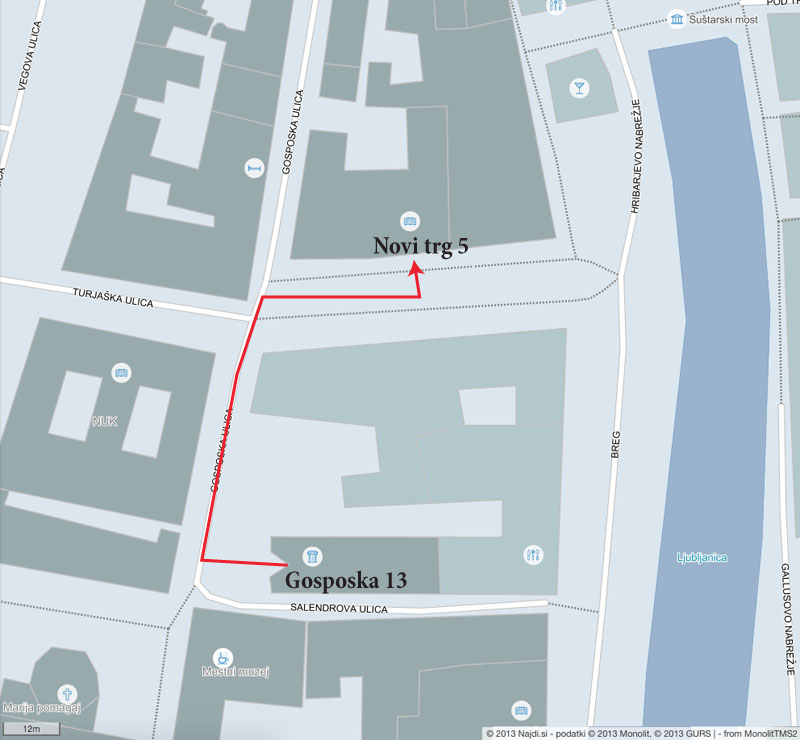 ***
As one of the leading research and educational centers for archaeology in Slovenia, Institute of Archaeology ZRC SAZU ranks as the cutting-edge academic institutions in Central and South-Eastern Europe. The Institute comprises of an independent network of researchers and technicians who are joined in highly qualified and well-rounded research teams. Members of the Institute have published numerous synthesis works, resulting in over fifty monographs.
In addition to the wide spectrum of basic and applied research in all archaeological periods, the researchers continuously deal with the development of new research methodologies, especially in the field of archaeological science. We have been involved at various stages of the development of GIS and geophysical research in archaeology in past two decades.
Library
Weekdays: from 8:30 till 10:00.
Librarian: Maja Jevnikar
Telephone: + 386 - 1 - 47 - 06 - 380