Making Archaeological LiDAR More Accessible: Why and How
Basic Info
February 15, 2023 at 17:30
to February 15, 2023 at 18:30
Zoom
Description
You are kindly invited to join an online seminar
Making Archaeological LiDAR More Accessible: Why and How
Edisa Lozić, principal Investigator for Slovenia, and Benjamin Štular will present novelties in data processing.
The lecture is organised by Museum of London Archaeology as part of a research project TEtrARCHs.
The seminar is accessible at: https://www.tetrarchs.org/index.php/2023/01/28/february-2023-our-first-tetrarchs-seminar/.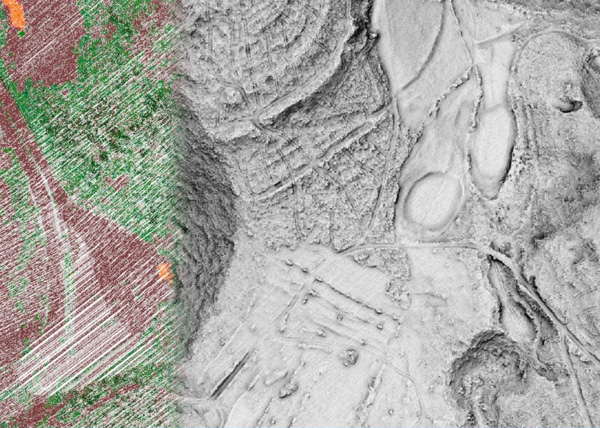 In the last two decades, archaeological LiDAR has become an essential part of archaeological prospection and landscape archaeology. However, it is too often used as an opaque digital method, which keeps it within the realm of a specialist field. We believe that steps towards theoretically aware, impactful, and reproducible research are needed.
Recently we have taken several steps in this direction. First, we have focused our attention on enabling LiDAR specialists to effortlessly create the necessary meta- and paradata and also to implement archaeology-specific processing of LiDAR data from point cloud to enhanced visualisations. Currently, we are focusing on enabling "general" archaeologists, that is, non-LiDAR specialists, to critically engage with LiDAR data and derived archaeological information. In other words, xxx. To this end, we have developed a concept and demonstrator for an Executable Map Paper (EMaP). EMaP is a type of executable paper that strives to achieve the goals of Open Science. The proposed technical solution is based on a PDF frontend, a persistency layer, and a hyperlinked interactive map. The concept is applicable to all map-reliant science, such as geography, geology, or any kind of geoscience.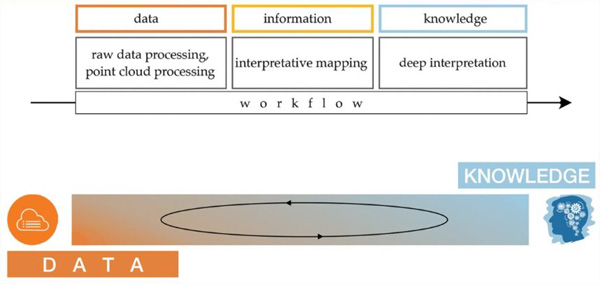 In this talk we will present the opening up of archaeological LiDAR, from theoretical background to past and current results and an outlook on the near future.