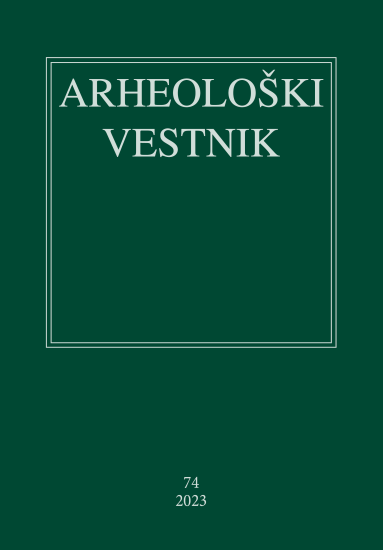 Arheološki vestnik
Period: since 1950

Arheološki vestnik is the central Slovenian archaeological journal, which publishes contributions according to criteria similar to those of nationally important archaeological journals in other European countries. The journal welcomes contributions referring primarily to the south- eastern Alpine, northern Adriatic, and western Balkan regions in the prehistoric, classical, and (early) medieval periods, with the main emphasis on Slovenia and neighbouring lands. Contributions are also welcome from those fields of natural sciences that illuminate the history and archaeology of this area in interdisciplinary projects.
Full text is available from 50th issue at the Arheološki vestnik home page.
Arheološki vestnik 39-40 (1988-1989) to 49 (1998) is available at Digitalna knjižnica Slovenije (dlib).
---
Editorship

Publishing Houses:

Slovenska akademija znanosti in umetnosti, Založba ZRC

Period

since 1950

Annual numbers

1

ISSN (electronic edition)

1581-1204

ISSN

0570-8966

Specifications

hardback 20 × 29 cm

Home page

Permalink
titles
---