Archaeological excavation at Velike Malence
Basic Info
September 27, 2021 at 07:00
to October 7, 2021 at 16:00
Velike Malence
Description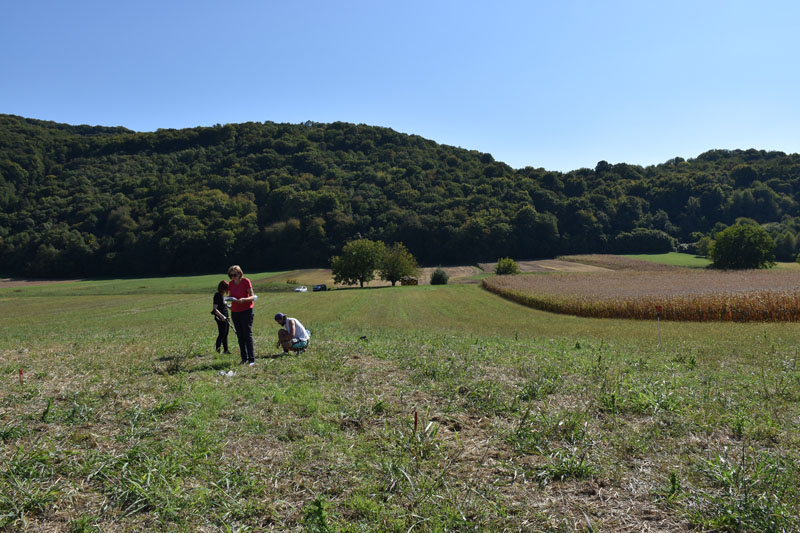 Trial trenching, view from the inside of Gradišče towards the southern edge
In the Roman period, a military camp, surrounded by defensive walls and towers stood at Gradišče in Velike Malence, near the confluence of the Sava and Krka Rivers. In its central part, almost a hundred years ago, Balduin Saria discovered an apse building. Its exact appearance, purpose, and dating were unclear due to documentation destroyed during World War II.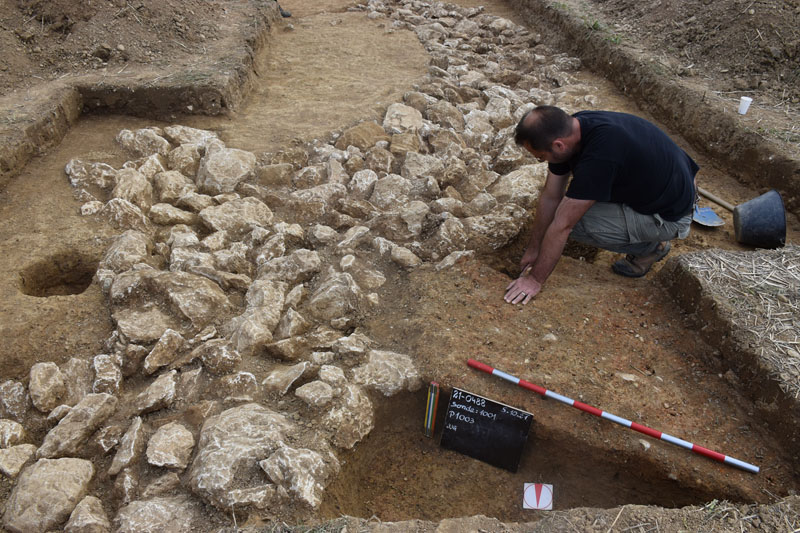 Field work
The excavations carried out from 27 September to 8 October showed extremely strong foundations (1.4 m thick), built of large quarry stones. The building was - as Saria had already reported - facing west with an apse. The foundations lay directly below the arable land, so all the layers above them were destroyed, and there were not many finds to help define the time and determine the purpose. Nevertheless, we conclude that it was a military or administrative facility from the Late Roman period.
There are currently no new events.