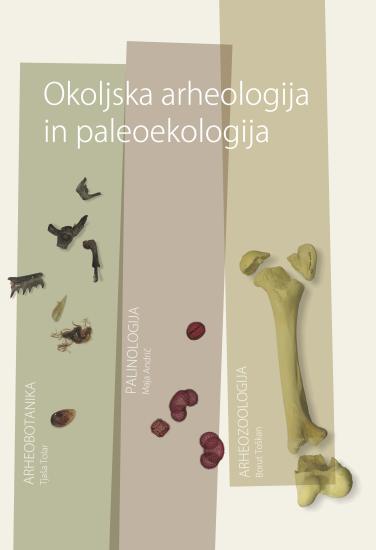 Okoljska arheologija in paleoekologija. Palinologija, arheobotanika in arheozoologija.

Authors: Maja Andrič, Tjaša Tolar, Borut Toškan
Year: 2016

[Environmental Archaeology and Palaeoecology:
Palynology, Archaeobotany and Archaeozoology]
Plant and animal remains, which are found on archaeological sites and in lake/marsh sediments, are a good source of information about past economy, environment, food procurement, and the adaptation of people to changeable environmental conditions in various archaeological time periods. However, all these data need to be collected and interpreted. With the first manual presenting palynology, archaeobotany and archaeozoology fields of research in Slovenian language, this task should be more easily achievable.
The book is divided in two parts. The first, general part deals with the theoretical basis of palynology, archaeobotany and archaeozoology. Various types of plant and animal remains and processes associated with their deposition and preservation in the sediment are presented, which is followed by an outline of the main research methods and interpretative frameworks. In the second part of the volume several case studies illustrating how basic methods of environmental archaeology can be used to address various archaeological topics, are presented.
Book can be used as a textbook for students of archaeology and other fields of research (e.g. biology and geology), as well as a manual for field archaeologists. It can be also of interest to researchers, who would like to include environmental studies in their research. Due to fluent text which can be easily understood, numerous figures and practical examples of case studies, the book is suitable also for non-specialist (lay) public.
[Only in Slovenian]
---
Authors

Publishing House:

Založba ZRC

ISBN

978-961-254-872-8

Year

2016

Language(s)

Specifications

paperback 16,5 × 23,5 cm 320 pages

E-publications

05. 12. 2019

Permalink