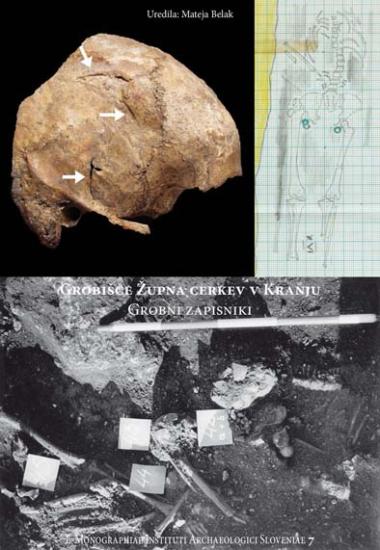 Grobišče Župna cerkev v Kranju. Grobni zapisniki.

Edited by: Mateja Belak
Year: 2014

Within the framework of the basic research project The Župna cerkev Cemetery in Kranj, intended for the publication and research of materials from archaeological excavations of the eponymous burial ground, digital primary forms of archival sources are presented.
[In Slovenian only]
The first issue presents documentation of the 1953 excavation.
The second one brings the files of graves, excavated in 1953, kept in The National Museum of Slovenia.
The documentation of the 1964 to 1966 excavation is presented in the third book.
In the fourth book is on field documentation of 1969 to 1973 excavation.
Milan Sagadin, the excavator of the 1984 campaign, presents the field diary in the fifth issue.
The anthropological diaries of the 1964 to 1973 excavations by Tone Pogačnik and Tatjana Tomazzo Ravnik are presented in the sixth book.
---
Edited by

Other authors

individual contributions

Publishing House:

Založba ZRC

ISBN

978-961-254-704-2

Year

2014

Language(s)

Specifications

internet publication pdf 612 pages

E-publications

05. 12. 2019

Permalink