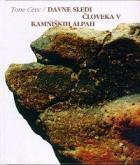 Title:
Author:
Other authors:
Year:
Keywords:
Language(s):
Description
Monografija prinaša presenetljiva nova spoznanja o poselitvi visokogorja v Kamniških Alpah v prazgodovini in antiki. V osrednjem poglavju (Najdišča v planinah) so opisane zgodovinske, zemljepisne in etnološke značilnosti raziskanih devetih planin ter predstavljene najpomembnejše arheološke najdbe, odkrite v letih 1995–1996. Odlične fotografije Franceta Steleta in risbe Dragice Knific-Lunder, kakor tudi vabljivo sodobna knjižna oprema arhitekta Janeza Suhadolca, so napravile knjigo mikavno za stroko, kakor tudi za ljubitelje gorskega sveta.
Table of content
Spremna beseda
Najdbe v alpskem visokogorju
Planine v Kamniških Alpah
Najdišča v planinah
Sklepna spoznanja in zahvala
Literatura
Zusammenfassung
More ...
Knavs Martina, Ivan Turk, France Stele: Ob zôri časov / All'alba dei tempi / In der Morgendämmerung der Zeit / A l'aube des temps / At the dawn of times 1997, Arheološki vestnik 53, 2002, 432.
Publishing House
Založba ZRC
ISBN
961-6182-34-X
Specifications
hardback • 19,5 × 22,8 cm • 107 pages • 127 illustrations